MidwayUSA Celebrates 35 Years of Serving Customers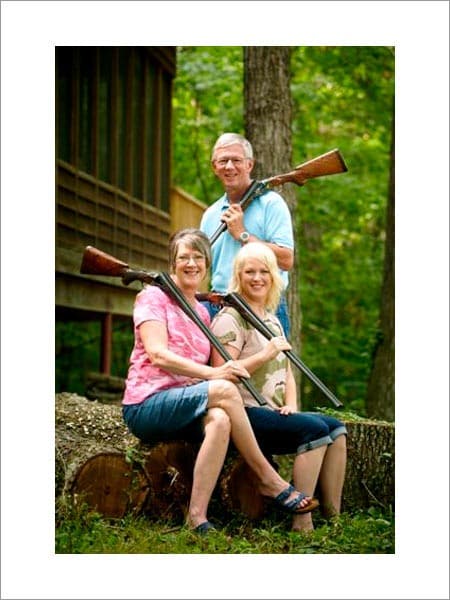 by MidwayUSA

Columbia, MO -

From the time they opened their small retail shop in 1977 to the launch of their brand new website, MidwayUSA owners Larry and Brenda Potterfield have served hundreds of thousands of Customers all across the globe. On June 18, 2012, along with their employees, the Potterfields will celebrate MidwayUSA's 35th year of serving Customers.

From being recognized as one of Columbia, Missouri's "Best Places to Work" to receiving the most prestigious award in the shooting sports industry, Larry and Brenda Potterfield, along with the 365 employees that make up the entire MidwayUSA family, have been extremely busy this past year working towards maintaining MidwayUSA's #1 goal of Customer Satisfaction.
"Being a family-owned company gives MidwayUSA the opportunity to put our Customers first," said CEO Larry Potterfield. "We do whatever we can to make sure they are happy by adding the products they want, supporting the conservation groups they love and supporting the NRA through the Round-Up program. Communication is also a key requirement for our Customers, so we make sure they can reach out to agents anytime, anywhere through our interactive website, on our Facebook page and through our Twitter feeds."
Because most of the Customer orders come through the company website, MidwayUSA has taken the necessary steps to make sure their Customers are not only satisfied with the products on the website, but ensuring the site is user friendly, making their shopping experience online quick and easy.
"For the past 35 years, I have grown up helping Mom and Dad serve Customers," said Sara Potterfield, Vice President of Public Relations for the Potterfield Group. "It's exciting to see how MidwayUSA has grown into a well-known and well-respected company in the shooting sports industry. Happy Anniversary to Mom and Dad, MidwayUSA's Customers, and all the employees."
Some of the highlights from the past year include:
MidwayUSA launched a line of waterfowl products, military gear and expanded their knives and tools offering
Larry Potterfield received the Ken Sedlecky Achievement Award and Shooting Industry Academy of Excellence Award
MidwayUSA Customers were invited to be part of a live studio audience for the Shooting Gallery TV show
The NRA Round-Up program reached $7 million in Customer donations
The Official MidwayUSA Facebook and Twitter pages were launched
Contact:
MidwayUSA Public Relations
pr@midwayusa.com