MidwayUSA Celebrates 42 Years of Serving Customers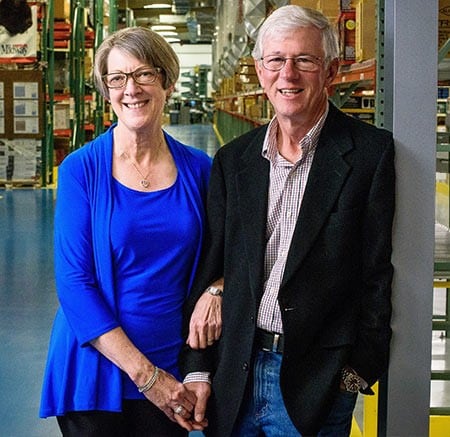 by MidwayUSA

Columbia, MO -

At high noon on the 18th of June, 1977, Larry and Brenda Potterfield opened a small retail gun shop near Columbia, Missouri, under the name Ely Arms. Over the last 42 years, a lot has changed, the name is no longer Ely Arms; the address has changed and now the business encompasses 5 buildings instead of just one; and most orders come through the internet instead of via telephone. And while there have been lots of changes, one thing has remained the same – Customer Satisfaction is still our Number 1 goal.

"If you'd have told me 42 years ago we'd be serving a million Customers a year, I don't know how I'd have responded," said Larry Potterfield, Founder and CEO of MidwayUSA. "But here we are, and it's all because the first consideration we make every day is "What's right for the Customer?" So, thank you, to each of our Customers, who have allowed us to serve them for the last 42 years. We hope to serve you even better in the future."

About MidwayUSA

Both country kids from Missouri, Larry and Brenda Potterfield turned their passion for shooting sports into a career by opening a small gun shop in 1977 that would eventually become MidwayUSA (www.midwayusa.com). They instilled family values like honesty, integrity and respect for others into the business, and strive to maintain this culture with each Employee added to their growing team. For 42 years, MidwayUSA has maintained an unyielding focus on Customer Satisfaction and continues to offer JUST ABOUT EVERYTHING® for Shooting, Hunting and the Outdoors.