MidwayUSA "Doubles Down" and Returns as 2012 Bianchi Cup Title Sponsor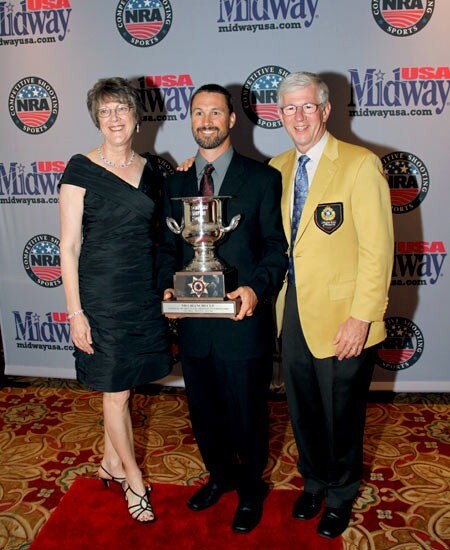 by MidwayUSA

Columbia, MO -

For the fourth year in a row, MidwayUSA will sponsor the NRA's prominent action pistol championship that has "stood the test of time" in their hometown of Columbia, MO, May 23-26, 2012. This year, they are "doubling-down" their sponsorship and donating over $100,000 to help the NRA make this year's Bianchi Cup the best one yet.

In addition to doubling their sponsorship contributions, MidwayUSA is also contributing an additional $15,000 for First Time Shooter Awards. First-time men, women and junior competitors in the Production Division achieving the highest aggregate score of all four (4) championship events, the Barricade Event, the Falling Plate Event, the Practical Event and the Moving Target Event, will take home $2,500 for 1st place, $1,500 for 2nd place and $750 for 3rd place. Each event is timed and worth 480 points.
"Brenda and I believe it's our responsibility to support events that promote the shooting sports, but we wouldn't be able to do it without the continued support from our Customers," said MidwayUSA Founder and CEO Larry Potterfield. "The Bianchi Cup is simply the foremost handgun tournament in the world and we're excited to welcome everyone back to our hometown. We look forward to attending another great championship."
Named after famed holster maker John Bianchi, competitors are invited from all across the world for an opportunity to win the most-admired Bianchi Cup. This year, competitors will travel from Australia, Canada, Germany, Italy, Japan, Luxembourg, Netherlands, New Zealand, Russia, and of course the United States.
"The continued support of MidwayUSA brings more competitors to the Cup each year," said Director of NRA Competitive Shooting Dennis Willing. "Having MidwayUSA as the Title Sponsor ensures the longevity of the Championship and means that action pistol enthusiasts will continue to see the Bianchi Cup reach new levels."
This year's championship will begin on Wednesday, May 23, 2012 at 9:00 a.m. at the Green Valley Rifle & Pistol Club in Hallsville, MO. Spectators are invited to attend the championship each day but eye and ear protection is required for admittance on the range.
For more information about the 2012 MidwayUSA & NRA Bianchi Cup, check out the official brochure or call Damien Orsinger, the Bianchi Cup Coordinator at 703-267-1478.
Contact:
MidwayUSA Public Relations
pr@midwayusa.com