MidwayUSA Expands Knives & Tools Line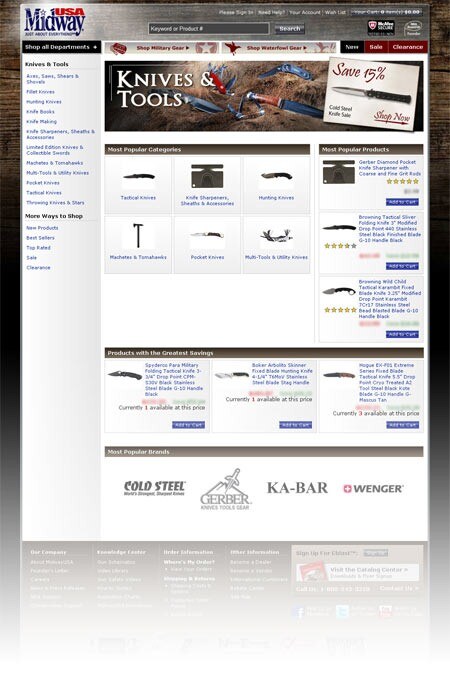 by MidwayUSA

Columbia, MO -

Columbia, MO - MidwayUSA, a catalog and Internet retailer offering JUST ABOUT EVERYTHING® for Shooting, Reloading, Gunsmithing and Hunting, is pleased to announce the expansion of the Knives & Tools product category.
"By teaming up with the most popular knife manufacturers in the business, MidwayUSA will be able to offer our Customers everything from the tried-and-true knives they grew up with to the hard-to-find specialty knives and tools," says Jahson Slinkard, MidwayUSA Product Line Manager. "We are currently carrying 100% of Benchmade, Cold Steel and Zero Tolerance (ZT) products. We also have a wide selection of knives from Buck, Case, Kershawa, Spyderco, Emerson, SOG and more."
The knife and tool expansion includes a variety of products from the following categories:
Axes & Tomahawks
Hunting Knives & Tools
Knife Sharpeners
Pocket Knives
Swords & Machetes
Tactical Knives & Tools
"Our goal is to be the go-to place for knives and tools," says Jeff Larkin, Vice President of Merchandising. "With over 2,000 different products in this category, everyone from hunters, knife makers, collectors, even deep sea divers will be able to purchase a knife or multi-tool from MidwayUSA to suit their specific need."