MidwayUSA Founder and CEO Wins Ernst & Young Master Entrepreneur Award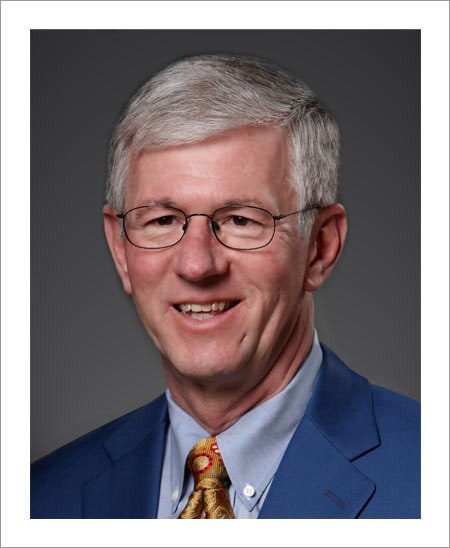 by MidwayUSA

Columbia, MO -

On the evening of June 5th at a special gala in Kansas City, Kansas, Ernst & Young LLP announced that Larry Potterfield, founder and CEO of MidwayUSA, won the Entrepreneur Of The Year® 2012 Central Midwest Award in the Master Entrepreneur Category. Potterfield was selected by an independent judging panel made up of previous winners of the award, leading CEOs, private capital investors and other regional business leaders.

The Ernst & Young Entrepreneur Of The Year® award recognizes outstanding entrepreneurs who demonstrate excellence and extraordinary success in such areas as innovation, financial performance and personal commitment to their businesses and communities. While Potterfield credits his company's success to the management principles learned through the Malcolm Baldrige National Criteria for Performance Excellence, he also credits the Customers, the Employees and his wife of 42 years.
"June has been an exciting month at MidwayUSA with the celebration of our 35th anniversary and the winning this prestigious honor," said Potterfield. "This award is a testament of the hard work our Employees put in to maintaining our #1 Company Goal of Customer Satisfaction. It also wouldn't be possible without my wife Brenda. She's always been right beside me or in front of me and she's an absolute centerpiece of why we're here today."
In November, Larry and Brenda Potterfield will head to Palm Springs, CA where award winners in several national categories will be announced at the annual awards gala. The awards are the culminating event of the Ernst & Young Strategic Growth Forum, the nation's most prestigious gathering of high-growth, market-leading companies.
"Ernst & Young has honored outstanding entrepreneurs like this year's winners for the past 26 years," said Randolph Buseman, Ernst & Young LLP Entrepreneur Of The Year® Program Director for Central Midwest. "These business leaders have accomplished so much and contributed a tremendous amount to the community."
For more information about Ernst & Young, please visit their website or call 314-290-1172.
Contact:
MidwayUSA Public Relations
pr@midwayusa.com