MidwayUSA Goes Green and Teams up with FrogLube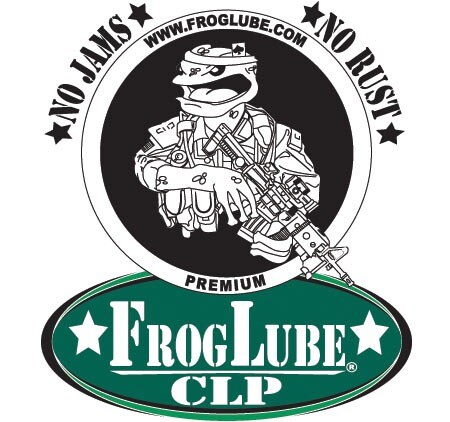 by MidwayUSA

Columbia, MO -

MidwayUSA offers Customers JUST ABOUT EVERYTHING® for Gun Cleaning with over 2,000 different cleaning products on sale on their website. Thanks to a recent partnership with FrogLube, MidwayUSA is pleased to offer the new Premium FrogLube CLP-products, a 100% Bio-Based cleaner, lubricant, and preservative Made in the USA from all domestic components.
"We are very excited about our new partnership with FrogLube, another great American company," said MidwayUSA Shooting Product Line Manager Jason Slinkard. "I would like to thank our Customers for turning my attention to this great brand. Be on the lookout for more products to come!"
FrogLube is a unique formulation of natural ingredients developed by CAPT Larry Lasky, a retired US Navy SEAL intended for SEAL operators' use in extreme environments. FrogLube's premium blend was derived from extensive field testing and is now manufactured to exacting tolerances and designed to withstand some of the most grueling conditions on earth. When FrogLube treated weapons are employed, fouling is dramatically reduced and malfunctions are virtually eliminated. FrogLube is excellent at dissolving carbon fouling and it prevents the formation of rust. It also acts to season the metal surfaces it is used on and makes future clean-ups quicker and easier. FrogLube has received the USDA's BioPreferred designation.
"We are proud to announce our partnership with MidwayUSA, one of the most esteemed nationwide distributors in the firearms industry," said President and Founder of FrogLube, CAPT Larry Lasky, USN (retired). "Consumers can easily locate, order and receive their regular FrogLube allotment of premium firearms care products from MidwayUSA."
Contact:
MidwayUSA Public Relations
pr@midwayusa.com