MidwayUSA Helps Tennessee Students "Talk Turkey"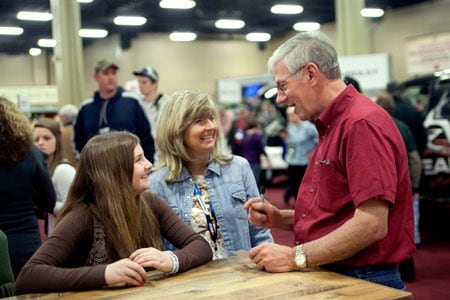 by MidwayUSA

Columbia, MO -

The YWCE is a collaborative effort between the Potterfield family, who began funding the program in 2011, and participating key conservation groups. This program has helped introduce over 1,000 school-aged students to wildlife conservation, outdoor education and the shooting sports.
"The YWCE program allows our partners in conservation to excite and educate tomorrow's hunters," said MidwayUSA Founder and CEO Larry Potterfield. "Our goal is to pass along the hunting heritage safely to the next generation and we're excited the NWTF has joined us to help with these efforts."
Ecology and Biology students from John Overton High School in Nashville attended the show and learned about the principles of wildlife conservation, archery and air rifles. They even had the opportunity to play with a shotgun shooting simulator.
"At the NWTF, we have long recognized the need to provide outdoor experiences to young people; our JAKES and Education programs have been doing just that for many years," said Assistant VP for Education & Outreach Programs for the NWTF Tom Hughes. "With our involvement in YWCE, we are proud to be able to reach even more youth."
For more information about NWTF, please visit their website or call 800-843-6983.
Contact:
MidwayUSA Public Relations
pr@midwayusa.com