MidwayUSA Launches New & Improved Website – MidwayUSA.com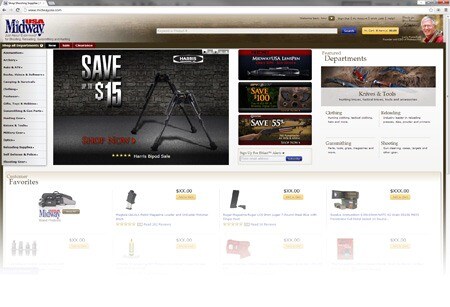 by MidwayUSA

Columbia, MO -

MidwayUSA is constantly improving in order to better serve Customers. Today, MidwayUSA is excited to announce a new MidwayUSA.com, complete with exciting new features all designed for the benefit of their Customers.

The NEW MidwayUSA website features:
Enhanced Look & Feel
Improved Product Reviews & Ratings
Multiple Product Images & Zoom
Video Product Description Capability
Larry's Short Stories
As an added bonus, the website is now responsive to different screen sizes and browser windows. For Customers accessing the site with larger screen sizes, it shows more products and content with less scrolling. For Customers who visit with smaller screen sizes (e.g., on iPhone or Android devices), it's easier than ever to use and provides access to the Wish List feature.
"We improved our website based on Customer and Employee feedback, since our Employees are Customers too," said VP of eCommerce Adam Ray. "MidwayUSA.com is now better prepared to efficiently deliver a fast, feature-rich, user-friendly shopping experience for more Customers on more mobile devices."
Contact:
Beth Cowgill
MidwayUSA Public Relations
pr@midwayusa.com