MidwayUSA Passes YouTube Milestone with Over 500 Videos Shared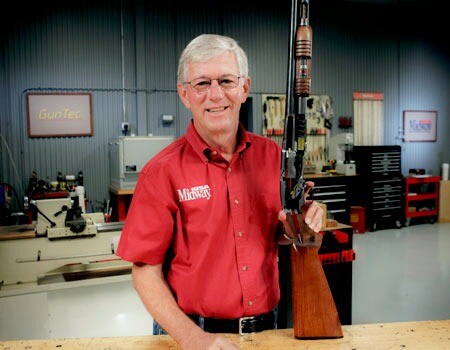 by MidwayUSA

Columbia, MO -

On March 23, 2007, We uploaded our first video on the MidwayUSA YouTubechannel. Since then, MidwayUSA founder and CEO Larry Potterfield has taken his passion for teaching and gunsmithing and created a FREE library with more than 500 videos on shooting, reloading, gunsmithing and more!

With nearly 19 million video views and nearly 30,000 channel subscribers, our fans enjoy watching alongside Larry Potterfield inside the GunTec film studio as he demonstrates how to perform various gunsmithing projects.
"I've always loved to teach, and what we do in GunTec is film interesting things that probably nobody else would film," said Potterfield. "When you see us restore an antique Parker shotgun or aRemington rolling block, this is stuff we personally like that we want to share with our viewers."
We offer 21 different video categories for viewers to enjoy. Some of the most popular categories are:
Interviews with Larry Potterfield
The Winchester Model 1887 Project
Firearm Safety
Reloading Tips & Techniques
Cartridge Hall of Fame
Personal Defense
The Nearly Perfect Safari Rifle Project
Gunsmithing "How to" Videos
The most recent video features Larry Potterfield making a cut-away version of a Winchester Model 12 Pump Shotgun. Viewers will see the inner workings of the Model 12 easily as Larry cycles dummy rounds through the gun to show how a shell goes from the magazine tube, through the action and into the chamber.
"This fascinating video demonstrates the complete cycle of operation including how pulling the trigger releases the hammer and fires thegun," said Potterfield. "The cut-away clearly shows how the Model 12 locks and unlocks and how a round is extracted and ejected."
To view the Model 12 and other videos, be sure to visit https://www.youtube.com/MidwayUSA.
Contact:
Beth Cowgill
MidwayUSA Public Relations
pr@midwayusa.com