MidwayUSA Promotes Chris Cauley to Social Marketing Specialist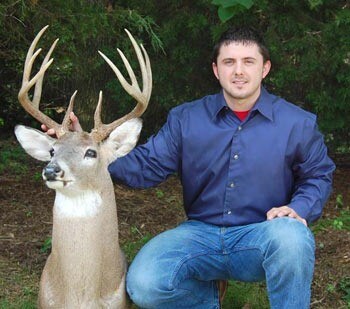 by MidwayUSA

Columbia, MO -

MidwayUSA, a catalog and Internet retailer offering JUST ABOUT EVERYTHING® for Shooting, Reloading, Gunsmithing and Hunting, is pleased to announce the promotion of Chris Cauley to Social Marketing Specialist.

In this newly created position, Cauley will be responsible for managing all social marketing processes, including company communications through Facebook, Twitter and other social marketing channels. MidwayUSA will be launching a Facebook page and Twitter feed later this summer.
"I'm really excited to promote Chris into this role on the marketing team," said Aaron Oelger, Vice President of Marketing at MidwayUSA. "MidwayUSA has a strategy of promoting from within and we really need someone for this position who understands both social marketing practices and the MidwayUSA culture. Chris is the perfect individual for this role and will do a great job representing MidwayUSA to our key communities through social media."
A native of Missouri, Cauley has been a member of the MidwayUSA team for more than nine years. Cauley joined MidwayUSA in 2002 as a Contact Center Customer Service Representative and has been a Technical Specialist in the gunsmithing area of the merchandising department since 2007. He holds a bachelor's degree in Business Administration from Westminster College and is completing the MBA program at Columbia College.
"I'm excited to join the marketing team," said Cauley, "and I look forward to connecting with our Customers online. I have a strong interest in marketing and social media and I'm passionate about firearms and the outdoors, so this is a great fit for me." Cauley begins his new position Monday, June 6.