MidwayUSA Promotes Hardin to Advertising Manager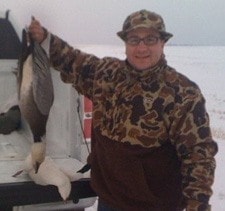 by MidwayUSA

Columbia, MO -

MidwayUSA, a catalog and Internet retailer offering JUST ABOUT EVERYTHING® for Shooting, Reloading, Gunsmithing and Hunting, is pleased to announce the promotion of Jon Hardin to Advertising Manager.
"I'm really excited to have Jon on the marketing team," said Aaron Oelger, Vice President of Marketing. "MidwayUSA has a strategy of promoting from within and we really need someone for this position who understands modern advertising practices and the MidwayUSA culture. Jon has worked on our eCommerce team over the last year, so he understands our culture and will do a great job leading the advertising area within MidwayUSA."
A native of Missouri, Hardin joined the MidwayUSA team in May 2010, leading the company's search engine optimization. Prior to MidwayUSA, Hardin spent the previous eleven years driving brand visibility through emerging media and search marketing. He holds a bachelor's degree in marketing communications from Missouri State University.
"I'm thrilled to join the marketing team," said Hardin, "and be a part of strong department of talented professionals. I've dedicated my career to marketing a variety of products and services, through every medium. Now I have the opportunity to bring together my two passions for marketing and shooting sports. I couldn't have asked for a better job."