MidwayUSA Recognized for $150,000 Donation to Kansas State Rifle Program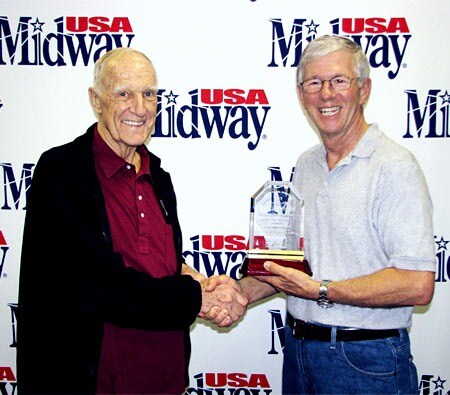 by MidwayUSA

Columbia, MO -

Earlier this month, founders of MidwayUSA, Larry and Brenda Potterfield were recognized for their contributions and overall support of the shooting sports inKansas.

After a $150,000 donation to the Kansas State Rifle Association (KSRA) Foundation, an organization that works towards building youth shooting programs, the Potterfields were recognized with the KSRA Foundation's highest membership award, the Legacy Circle Membership Award.
"It takes a great deal of effort to be able to create change, and the KSRA has been able to do that without any obstacles," said Larry Potterfield. "Brenda and I truly appreciate the opportunity to help the KSRA change the future for the kids inKansas."
The KSRA Foundation offers five membership categories with Legacy Circle Members being the highest level. Larry and Brenda Potterfield are two of only four individuals ever to be presented with this award.
"The KSRA really appreciates the support of the Potterfield family," said foundation president Bob Robel. "Their donation will allow us to increase the on-going level of our activities that supportshooting programs across the state of Kansas."
For more information about the KSRA Foundation, please visit https://www.ksraweb.net/ksra_foundation.html.
Contact:
Beth Cowgill
MidwayUSA Public Relations
pr@midwayusa.com