MidwayUSA Releases Mobile Master Catalog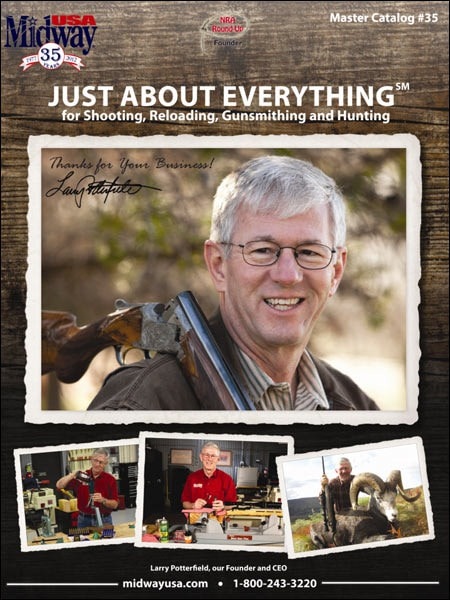 by MidwayUSA

Columbia, MO -

Every year for the past 10 years, MidwayUSA has released the Master Catalog, the perfect guide to thousands of products covering JUST ABOUT EVERYTHING® for Shooting, Reloading, Gunsmithing and Hunting. This year, MidwayUSA announces the launch of a digital version, an online buying guide with high quality photos, comprehensive product information, firearm schematics and a detailed index to help you find exactly what you need.
"We take a great deal of pride when we release our Master Catalog into the hands of our Customers," said MidwayUSA Vice President of Merchandising Jeff Larkin. "We're excited to be able to offer this digital edition so that our Customers can view it and share it with their friends wherever they go."
The digital catalog is very similar to the printed publication, but now there are more features to help make the Customer's shopping experience with MidwayUSA more interesting, informative and convenient. Browse over 1,000 pages of the newest and best products, and click on any product number to view or purchase that product online. Navigate through the entire catalog by using the table of contents which brings up that specific section or simply browse for the item by using the search function.
"If you would have asked me back in '77 how we would be running the business today, I never would have dreamed we would be living our lives through smartphones, tablets and laptops," said MidwayUSA Founder and CEO Larry Potterfield. "Today, it seems you can barely stop to think, much less stop to read a Catalog. That's why we've developed the next generation of the MidwayUSA Master Catalog that's even compatible with your smartphone or tablet, so you can access it anywhere you have an internet connection. I hope you enjoy your shopping experience with us and as always… Thanks for your business!"
Contact:
MidwayUSA Public Relations
pr@midwayusa.com