MidwayUSA Returns as the Official Title Sponsor of the Bianchi Cup International Pistol Tournament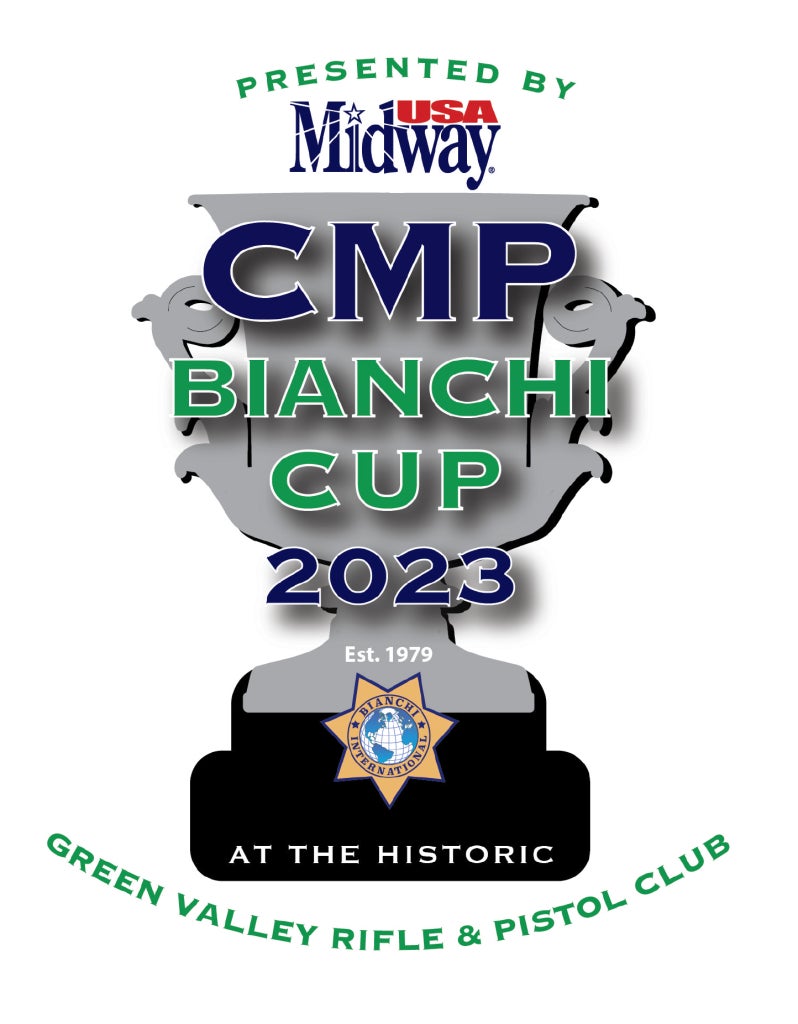 by MidwayUSA

Columbia, MO -

MidwayUSA is pleased to return as the Official Title Sponsor of the 2023 Bianchi Cup International Pistol Tournament and is excited to welcome shooters from across the world to Mid-Missouri.
"The prestigious Bianchi Cup has a longstanding history of showcasing some of the best pistol shooters in the world," said Matt Fleming, President & CEO of MidwayUSA. "We're pleased to partner with the Civilian Marksmanship Program in support of this great shooting sports tradition."
Founded in 1979 by former police officer and holster maker John Bianchi, the Bianchi Cup is a premier stop on the action pistol tournament circuit. One of the longest-running pistol championships in the world, the competition is open to all competitors who are members of their respective National Shooting Federations. Shooters will compete in several divisions across multiple events including the Barricade, Falling Plate, Practical, and Moving Target.
"The Civilian Marksmanship Program is honored and excited to be the governing organization for the historic and treasured Bianchi Cup International Pistol Competition," said Christie Sewell, Programs Chief, Civilian Marksmanship Program. "CMP's programs staff and the Green Valley club members have teamed up to offer competitors a first-rate event with new awards, giveaways, and trophies. We would like to thank all our sponsors and especially MidwayUSA for their continued support of the Bianchi Cup. Everyone at CMP is looking forward to hosting and growing many CMP Bianchi Cup events well into the future."
This year's competition will be held May 23-26 at the Green Valley Rifle & Pistol Club in Hallsville, Missouri. Spectators are invited to attend the championship each day. Eye and ear protection are required for all spectators and competitors. For more information and complete match registration, please visit: https://thecmp.org/competitions/cmp-pistol-program/cmp-bianchi-cup/
About MidwayUSA
Both country kids from Missouri, Larry and Brenda Potterfield turned their passion for shooting sports into a career by opening a small gun shop in 1977 that would eventually become MidwayUSA (https://www.midwayusa.com). They instilled family values like honesty, integrity, and respect for others into the business, and strive to maintain this culture with each Employee added to their growing team. For over 45 years, MidwayUSA has maintained an unyielding focus on Customer Satisfaction and continues to offer JUST ABOUT EVERYTHING® for Shooting, Hunting and the Outdoors.
For more information on MidwayUSA, visit their website (https://www.midwayusa.com), find them on Facebook (https://www.facebook.com/OfficialMidwayUSA), or follow them on Twitter (https://twitter.com/midwayusa).
Contact:
MidwayUSA Public Relations