MidwayUSA Returns to the WHCE as the Official Show Sponsor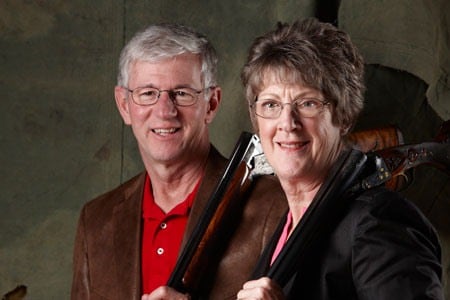 by MidwayUSA

Columbia, MO -

Founder and CEO of MidwayUSA, Larry Potterfield is in Salt Lake City, UT this week attending the 6th Annual Western Hunting & Conservation Expo (WHCE), a partnership between the Mule Deer Foundation (MDF) and Sportsman for Fish & Wildlife.
"Thanks to the continued support from our Customers, MidwayUSA is able to sponsor organizations and events that help ensure the protection of our wildlife and hunting heritage," said Potterfield. "The WHCE event is a great opportunity for sportsmen and women to see all the great opportunities our industry has to offer."
The expo features almost 400 booths packed full of outfitters and hunting gear, knives and tools, guides, taxidermists, artists, jewelers and more! New to this year's show is the Youth Wildlife Conservation Experience (YWCE), a program funded with personal donations from the Potterfield family. The YWCE program invites local high school students to participant in hands-on outdoor activities, to learn about the importance of ethical hunting behavior and wildlife conservation.
While at the show, Larry Potterfield will be meeting the YWCE students as well as greeting Customers on Friday, February 10 at 1:00 p.m. at the MDF Membership Booth in the exhibit hall Main Entrance.
"Having MidwayUSA as the Official Sponsor of the Western Hunting & Conservation Expo helps make the Expo one of the best shows in the West," said COO of the MDF, Eric Tycksen. "MidwayUSA is a great company and a great support to Wildlife Conservation."
For more information about the Western Hunting & Conservation Expo, visit their website or call 775-530-6967
Contact:
MidwayUSA Public Relations
pr@midwayusa.com