MidwayUSA Seeks Candidates for Merchandising Manager – Ammunition & Reloading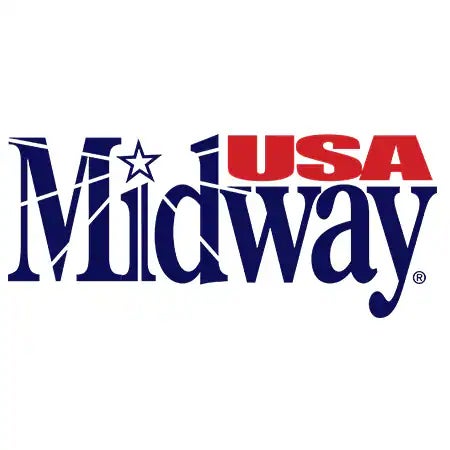 by MidwayUSA

Columbia, MO -

Job Opening: Merchandising Manager – Ammunition & Reloading

Reporting To: Director of Merchandising – Shooting Division

Job Location: Columbia, MO 65203

MidwayUSA is looking for a highly skilled manager for our Ammunition & Reloading products category. This position, located in Columbia, Missouri reports to the Director of Merchandising – Shooting Division.

Position Requirements
A bachelor's degree, preferably in business, marketing, or supply chain management
A minimum of 2 years' experience managing an outdoor category or product line
An intimate knowledge of and passion for reloading ammunition
Proficiency in Microsoft Office products like Outlook, Excel, PowerPoint, etc.
A love of the outdoors and outdoor recreational activities
A desire to work in an active workplace surrounded by other like-minded, high-performing people
Principal Duties & Responsibilities
Develop strategies to market and promote the Ammunition & Reloading categories
Manage the overall offering of products in your categories
Benchmark and price products
Negotiate both tactical and strategic initiatives and contracts with Suppliers
Create and implement category sales plans including growth initiatives, promotions, purchasing & inventory requirements, and projections
Place purchase orders, manage inventory, and in-transits to ensure availability meets Customer demand
Analyze & interpret sales results and take action to drive improvement
Actively engage in developing meaningful, productive Supplier relationships
Coordinate with the Marketing team to maximize SEO and promotional performance
Mentor, train, and develop your team
What We Offer
Annual pay (commensurate with experience): $82,000-$109,000 with annual benchmarking to ensure ongoing competitive salary.
Clearly communicated expectations, management support, and consistent application of our Company Values.
Profit Sharing eligibility.
401(k) Matching.
Flexible PTO and paid parental leave.
Excellent choice of health plans (including HAS), dental, and vision benefit options at affordable rates.
Life insurance, short and long-term disability insurance options.
Tuition assistance.
Opportunities for career, leadership, and professional development.
Access to industry pro-deals and generous Employee discounts.
About MidwayUSA
MidwayUSA, located in Columbia, MO, is an industry-leading internet retailer of over 200,000 shooting, reloading, gunsmithing, and hunting products. Both country kids from Missouri, Larry and Brenda Potterfield turned their passion for shooting sports into a career by opening a small gun shop in 1977 that would eventually become MidwayUSA (www.midwayusa.com). They instilled family values like honesty, integrity, and respect for others into the business, and strive to maintain this culture with each Employee added to their growing team. For over 45 years, MidwayUSA has offered JUST ABOUT EVERYTHING® for Shooting, Hunting, Fishing, and the Outdoors with an unyielding focus on Customer Satisfaction.
MidwayUSA is one of only two organizations to be a three-time recipient of the Malcolm Baldrige National Quality Award.
MidwayUSA believes working in the office is the best way to promote teamwork, but we understand life can be complicated sometimes so we've created a flexible work-from-home policy should the need occasionally arise.
MidwayUSA requires all candidates post-offer to submit to a background check and drug screening as a condition of employment.
MidwayUSA is a tobacco & smoke-free campus.
Along with a competitive salary, MidwayUSA offers Employees great benefits, which include several medical insurance options, dental and vision insurance, profit-sharing, matching 401k, a tuition allowance program, and generous PTO and Holidays!
If you're excited by new technologies and outpacing competitors, a self-starter that can get things done, and a change-maker that will help take MidwayUSA to the next level, APPLY HERE today!