MidwayUSA the Official Sponsor of Dallas Safari Club Convention & Sporting Expo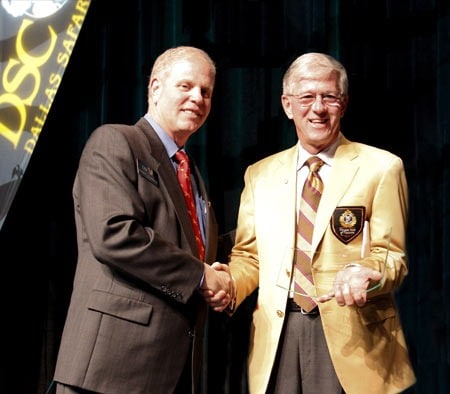 by MidwayUSA

Columbia, MO -

Columbia, MO - MidwayUSA, a catalog and Internet retailer offering JUST ABOUT EVERYTHING® for Shooting, Reloading, Gunsmithing and Hunting, is pleased to attend the 2012 Dallas Safari Club (DSC) annual convention as the Official Sponsor of the show. The show will be held January 5th-8th, 2012 at the Dallas Convention Center and Hyatt Regency in Dallas, TX.
"Dallas Safari Club puts on one of my favorite shows," says Larry Potterfield, Founder and CEO of MidwayUSA. "Brenda and I believe in supporting programs and organizations that teach our next generation about wildlife and conservation."
Returning to the Dallas Convention Center for the second year in a row, this year's convention & expo hosts over 1,000 booths and exhibitors in over 300,000 square feet of space. Attendees will have the opportunity to experience wildlife displays, products and services from both local and visiting vendors, as well as silent and live auctions for some of the finest wilderness adventures in the world! Plus, there will be daily seminars that are free with your paid admission.
"MidwayUSA is a major force behind our annual convention and expo. Their partnership allows us to host a top quality event and, even more importantly, to put more dollars on the ground for conservation and into our education programs," said Ben Carter, Executive Director of the DSC, on the Potterfield's support of the 2011 convention."The Dallas Safari Club is one of the world's great conservation and hunter's rights organizations," says Potterfield. "Please join us at the 2012 convention, and help preserve and support our hunting heritage."
For more information about the 2012 DSC Convention & Sporting Expo sponsored by MidwayUSA, call 972-980-9800 or visit https://www.biggame.org.