MidwayUSA the Official Sponsor of the 2012 NWTF National Convention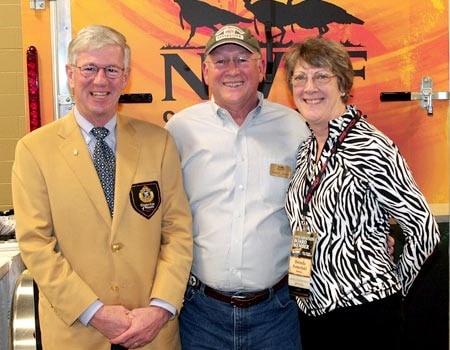 by MidwayUSA

Columbia, MO -

MidwayUSA, a catalog and Internet retailer offering JUST ABOUT EVERYTHING® for Shooting, Reloading, Gunsmithing and Hunting, is pleased to attend the 2012 National Wild Turkey Federation (NWTF) Convention & Sport Show as the Official Sponsor. The convention will take place February 9-12th, 2012, at the Gaylord Opryland Resort and Convention Center in Nashville, TN.
"The NWTF is one of our industry's biggest supporters of youth education and wildlife preservation," says Larry Potterfield, Found and CEO of MidwayUSA. "Brenda and I believe in supporting organizations whose overall mission and vision is to support the next generation of hunters and conservationists. America needs the NWTF for advocacy, for conservation, for hunting, and for our children."
One of the industry's most entertaining events, the 2012 NWTF show will offer attendees 220,000 square feet of product booths with nearly 600 vendors, free seminars, game call appraisals and even a chance to win the NWTF title of Grand National Calling Champion. At the NWTF Show, you'll be able to see all the new hunting products and see some great entertainment.
"MidwayUSA's renewed sponsorship of our convention proves that the folks at their company are dedicated to conserving North America's wildlife populations and habitat, just like the dedicated NWTF members who rally at our convention each year," said George Thornton, NWTF CEO. "We've had record-setting attendance each of the past two years, and we're expecting an equally outstanding turnout this year."
For more information about the 2012 NWTF Convention & Sport Show, please visit https://www.nwtf.org/special_events/convention.html.