MidwayUSA the Official Sponsor of the 2012 "Sheep Show"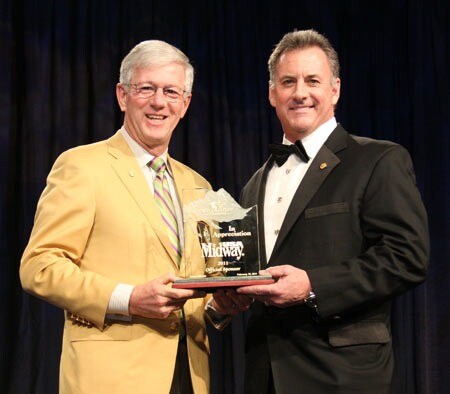 by MidwayUSA

Columbia, MO -

Columbia, MO - MidwayUSA, a catalog and Internet retailer offering JUST ABOUT EVERYTHING® for Shooting, Reloading, Gunsmithing and Hunting, is pleased to attend the 2012 Wild Sheep Foundation (WSF) "Sheep Show" as the Official Sponsor. The show will be held January 19th-21st, 2012 at the Reno-Sparks Convention Center in Reno, NV.

The "Sheep Show" is one of the largest hunting and conservation conventions in the world. The 2012 event features hundreds of booths and exhibits covering everything a bighorn hunter would want or need. Plus, there are a variety of auctions throughout the event for fishing trips, North American and International hunts, and more!
"MidwayUSA's generous sponsor support demonstrates their recognition of WSF as the premier mountain hunting organization in the world," says Gray Thornton, President and CEO of WSF.
The WSF began in 1977 with a mere thirteen members. Today, they have over 10,000. Together, both members and sponsors, like MidwayUSA, help support the foundation's overall mission of enhancing wild sheep populations, promoting wildlife management, educating the public about wild sheep, encouraging fair chase hunting and protecting sportsmen's rights.
"Brenda and I, along with the rest of the folks at MidwayUSA, strongly believe in the mission of conservation," says Larry Potterfield, Founder and CEO of MidwayUSA. "Conservation organizations, like the WSF, provide leadership in the area of stewardship of our game and land resources, as well as fighting to protect our hunting rights."
For more information about the Wild Sheep Foundation, please visit www.wildsheepfoundation.org.