Potterfield Donation Helps Kids Chase Olympic Dreams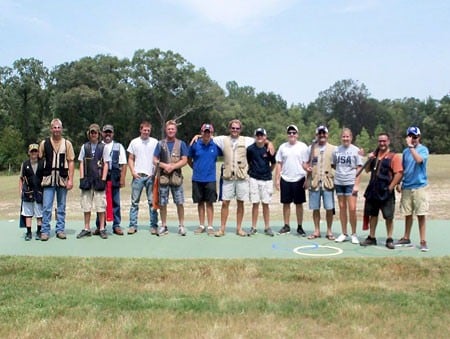 by MidwayUSA

Columbia, MO -

Thanks to a recent donation of $150,000 from MidwayUSA's Potterfield family the Bridge Creek Clays & South Georgia Youth Shooting Club will be able to expand their shooting camps dedicated to introducing children to the outdoors and helping them reach their recreational shooting dreams.

Founded in 1990, Bridge Creek in Hartsfield, GA has introduced hundreds of kids to the outdoors and helped them chase Olympic dreams by hosting Scholastic Clay Target Programs and USA Shooting clinics. With the recent donation from Larry and Brenda Potterfield, the club will be able to expand their current program and bring more kids to Hartsfield from all across the United States.
"Shooting clubs like Bridge Creek safely introduce our youth to a sport I've loved since I was just a kid," said MidwayUSA founder and CEO Larry Potterfield. "The coaches and teachers that run these camps are crucial to the future of the shooting sports industry. Brenda and I encourage everyone to do their part to support shooting clubs like this one."
Coached by Mike and Gloria Simpson, the children that attend the programs at Bridge Creek for the most part have never been exposed to hunting or shooting sports. Through their "Step Outside Day" clinic, kids ranging in ages from nine to nineteen come and enjoy the great outdoors and learn the basics of firearms safety and shotgun shooting sports.
"Over the years, we've been able to share something very special with all these kids," said Mike Simpson. "It allows us to help kids across the board, to pursue a dream but to really touch lives and give them a sense of self-worth. They get more than just shooting; they get a new found love."
For more information about the Bridge Creek Clays & South Georgia Youth Shooting Club, please visit their website or call Mike Simpson at 229-454-0669.
Contact:
MidwayUSA Public Relations
pr@midwayusa.com