Potterfield Family Donates Funds to Support Indiana Junior Shooters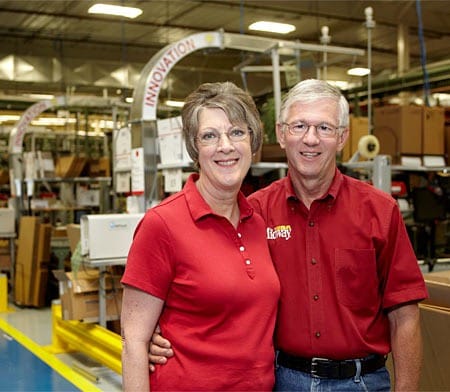 by MidwayUSA

Columbia, MO -

In their efforts to help expand youth shooting activities across America, MidwayUSA's Larry and Brenda Potterfield have recently donated $50,000 to the Indiana Youth Shooting Sports Foundation (IYSSF).

Through their contributions over the past two years, a total of $200,000, the Potterfields have helped support the IYSSF's overall mission of "getting new shooters involved in safe shooting sports". Without these donations, shooting programs would lack the resources essential to introducing more youth toshooting.
"Organizations like the IYSSF help ensure our future generations are properly educated on the importance of firearm safety and ethical hunting practices," said Larry Potterfield. "Brenda and I know the IYSSF is dedicated to growing these programs and involving more youth in the shooting sports."
The IYSSF introduces future generations to NRA, 4-H and Boy Scout firearms programs. Since the Potterfields first donation, over 8,000 youth have safely been introduced to firearms and hunter education classes in Indiana.
About IYSSF
The IYSSF is a Not-For-Profit corporation established to introduce and support New Shooters in the various disciplines of Shooting Sports in Indiana. Particular focus is on youth shooting sports. Support is provided to qualifying organizations/agencies in the form of monetary grants for specific programs and/or projects. For more information, visit iyssf.org.
Contact:
Beth Cowgill
MidwayUSA Public Relations
pr@midwayusa.com