Potterfield Shares MidwayUSA's Strategic Planning Process with Community Business Leaders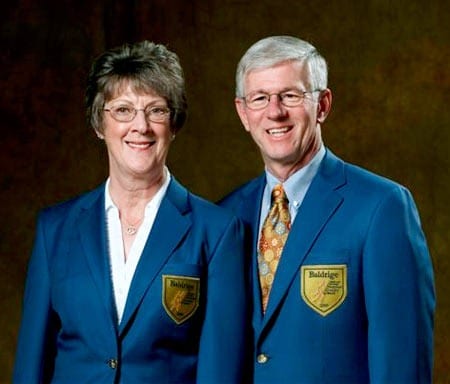 by MidwayUSA

Columbia, MO -

MidwayUSA Founder and CEO Larry Potterfield visited the monthly Baldrige Performance Excellence Group (BPEG) to share MidwayUSA's Strategic Planning Process, part of his efforts to help spread the Baldrige Criteria to community organizations of all sectors in Mid-Missouri.

In his ongoing quest to turn his hometown of Columbia, Missouri into a "Community of Excellence", Potterfield discussed how MidwayUSA's adoption of the Baldrige Criteria increased productivity, Customer satisfaction, Employee Satisfaction, sales and net income as a percentage of sales. MidwayUSA validates their Strategic Planning Process by creating a Mission Statement setting goals, creating processes to meet those goals and continuously improving the methods used to achieve these goals.
"The single most important thing that MidwayUSA has done in the pursuit of performance excellence, was adopt the Baldrige criteria as the framework for running our business," said Potterfield. "America needs Baldrige, and by promoting this in all sectors of our community and encouraging others to do the same, we're well on our way to making all of America a Nation of Excellence."
After winning the Malcolm Baldrige National Quality Award (MBNQA) in 2009, MidwayUSA has continued to work towards being the "best-run business in America", not only by continuing to meet their #1 company goal of Customer Satisfaction, but also by meeting one of the top Shareholder goals - key community support. Potterfield hopes to spread the Baldrige message to educators, health care professionals, nonprofit/government entities and small businesses.
"Having a solid strategic planning process is pivotal to any organization that is looking to grow and be better than it is today," said MidwayUSA Vice President of Human Resources Deanna Herwald. "We are thrilled to have Mr. Potterfield present this topic to us."
The Columbia, Missouri BPEG chapter meets the fourth Tuesday of each month (except in December) from Noon – 1:00 p.m. at the Peachtree Catering & Banquet Center. To attend an event, please RSVP by emailing qms@midwayusa.com.
For more information about starting a BPEG in your area, please visit www.americaneedsbaldrige.com.
Contact:
MidwayUSA Public Relations
pr@midwayusa.com