Potterfields Donate $400,000 to National Wild Turkey Federation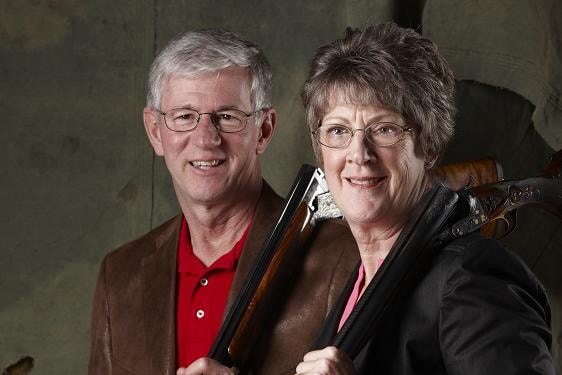 by MidwayUSA

Columbia, MO -

Larry and Brenda Potterfield of MidwayUSA recently donated $400,000 to the National Wild Turkey Foundation (NWTF) to endow the new MidwayUSA Youth Wildlife Conservation Experience (MYWCE) program

MYWCE is a program that will fund freshman and sophomore high school students to attend the annual NWTF National Convention and Sport Show, held in Nashville, Tenn., to educate them on wildlife conservation efforts and the outdoors. The generous donation from the Potterfields will go into an endowment, and the interest generated by the gift will fund the MYWCE program. Endowing these funds and only spending the interest will allow the program to continue indefinitely.
"This donation will allow thousands of school children to attend our convention and learn about the importance of conservation and hunting," said NWTF CEO George C. Thornton. "Larry and Brenda are committed to keeping the future of hunting and shooting strong, and this is just one more illustration of their dedication. The NWTF is thankful and proud of its strong relationship with the Potterfields and MidwayUSA."

Larry Potterfield, Founder and CEO of MidwayUSA, remarked, "Brenda and I have always believed we have a responsibility to change the future, and we think we can do this best by supporting these types of programs with the NWTF. The NWTF is on the frontlines, engaging our communities to improve conservation and to train this next generation of hunters and shooters."
For more information about the Potterfields or MidwayUSA, please visit the About MidwayUSA page.
For more information about the NWTF, please visit www.nwtf.org.