Potterfields Donate Over $700,000 to RMEF Youth Programs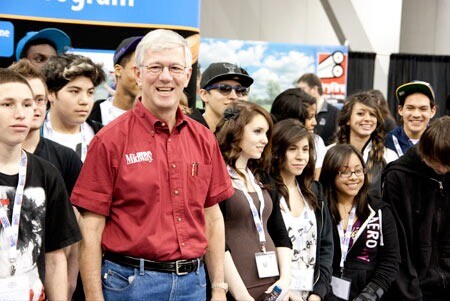 by MidwayUSA

Columbia, MO -

Supporting conservation groups like the Rocky Mountain Elk Foundation (RMEF) is something near and dear to MidwayUSA owners Larry and Brenda Potterfield's hearts. Because of their commitment to conservation, the Potterfields recently donated over $700,000 two very important RMEF youth programs.

The first program that will benefit from the Potterfields donation is the "Adopt a Shooting Team" program. A donation of $501,000 will help support high school and shooting teams all across the country.
The second program is the S.A.F.E (Shooting Access for Everyone) Challenge. This program introduces youth to firearm safety and hunter education programs as well as the hunter's role in conservation. This donation was in the amount of $200,000.
"The RMEF shares our vision of ensuring our leaders of tomorrow will have opportunities to remain active in the shooting and hunting industry" said Larry Potterfield. "Programs like Adopt a Shooting Team and S.A.F.E. give high schools, colleges and RMEF volunteers the chance to get involved, stay involved and the chance to help make a difference."
For more information about either of the two programs mentioned above, please contact the RMEF Field Programs office at 800-225-5355, Ext. 236 or via email at safe@rmef.org.
Contact:
MidwayUSA Public Relations
pr@midwayusa.com