Round-Up Donations Surpass the $6 Million Mark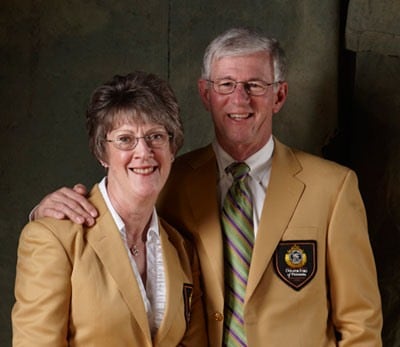 by MidwayUSA

Columbia, MO -

MidwayUSA, a catalog and Internet retailer offering JUST ABOUT EVERYTHING® for Shooting, Reloading, Gunsmithing and Hunting, is pleased to announce Customer donations for the NRA Round-Up program have surpassed the $6 Million mark.
"We can't thank the Potterfields and MidwayUSA customers enough," said Wayne LaPierre, NRA Executive Vice President. "In the history of the NRA, no other company has given so generously to support the Second Amendment. Larry and Brenda's idea for the Round-up program was pure genius by itself, but their additional support of other NRA programs is inspiring. We are deeply grateful for their friendship and trust."
Established in 1992, the NRA Round-Up program allows every MidwayUSA Customer to "round up" their total order amount to donate to this program. Each week, MidwayUSA sends a check to the NRA which is then deposited in the Endowment for the Protection of the Second Amendment. To ensure that the fund continues to grow, no donations are spent. Instead, NRA-ILA utilizes the interest from the account for fighting anti-gun legislation across the United States.
Larry Potterfield, Founder and CEO of MidwayUSA stated, "We're proud the Round-Up Program has been so successful. It's an easy way to offer Customers the opportunity to make a big difference in the protecting the Second Amendment for our children and grandchildren."
The total Round-Up check will be presented by Larry and Brenda Potterfield, owners of MidwayUSA and the founders of the "Round-Up" program, at the 2011 NRA Annual Meeting and Convention in Pittsburgh, PA.