Product Overview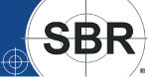 SBR is one of the first manufacturers to offer loaded ammunition for the exciting new 458 Socom round, offering several different and potent loads for practice, hunting or defense.

This round was designed for excellent performance on medium-sized game. Barnes Tipped Triple-Shock bullets are a 100% copper projectile that upon expansion, create four razor sharp petals allowing the bullet to penetrate deeper into bone and tissue.
Made In
Was this information helpful?