Product Overview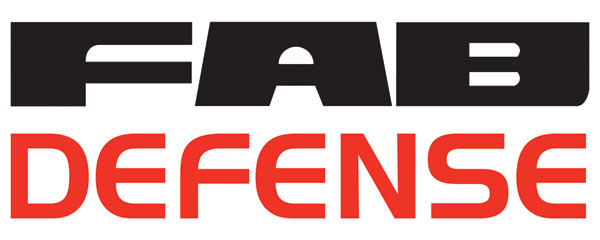 The FAB Defense Recoil Reducing Buttstock effectively reduces felt recoil and muzzle rise for better control when firing. It is also the perfect solution for AR-15s and AR-10s chambered in harder recoiling calibers, such as the 6.8 SPC, .308 Winchester, .450 Bushmaster, or .50 Beowulf. The FAB Defense Recoil Reducing Buttstock's unique auto-tensioner for no-rattle fit allows it to be mounted on any standard MIL-SPEC or commercial carbine receiver extension (buffer tube). It is a drop-in replacement for the standard M4-style stock.

The stock's design incorporates two-battery storage compartment and a rubber buttpad. The tire tread-inspired, integrated rubber buttpad grips body armor or tactical vests, improving weapon control and features slots for three sling attachment locations, as well as quick-detach sling swivel mounts on both the left and right sides of the stock.

Pushing a button allows the rubber buttpad to slide down, exposing a gasket-sealed waterproof battery compartment. The enlarged storage compartment fits a wide array of batteries and spare parts, such as extra firing pins, gas rings, springs, or extractors.


Made In
Was this information helpful?