Product Overview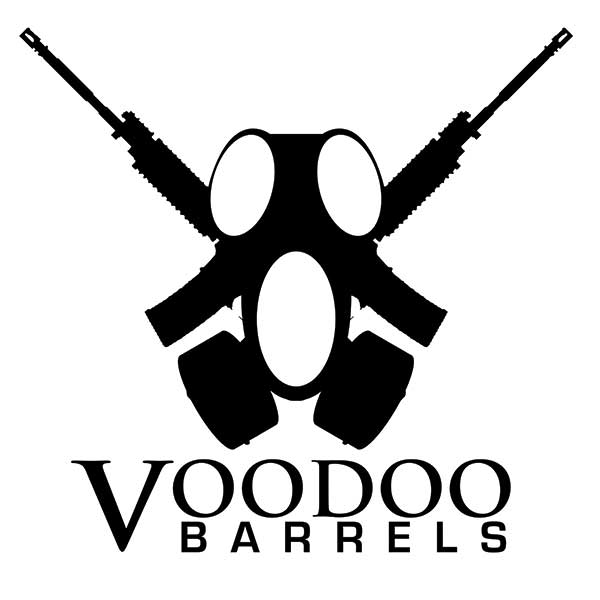 This Voodoo Barrels AR-15 Barrel features an authentic M4 profile, complete with the military standard M203 launcher cutout. It comes with a 5.56x45mm NATO chamber that's safe for use with both commercial-grade and military surplus ammunition, while its 1 in 7" twist rifling allows it to properly stabilize medium- to heavy-weight projectiles of up to about 77 grains. Additional features include a carbine length gas port, a pre-installed barrel extension with M4 feed ramps, and a 1/2"-28 threaded muzzle for the installation of a flash hider, muzzle brake or sound suppressor.

This 16" AR-15 barrel is constructed from Mil-Spec 4150 Chrome Moly Vanadium Steel, and has been finished inside and out with Voodoo Barrels' proprietary QPQ Melonite treatment that bonds with the metal on a molecular level. Also referred to as salt bath nitriding, this treatment produces an extremely hard, slick surface on steel that resists carbon adhesion and increases corrosion resistance, extending a barrel's service life by reducing the friction produced inside the bore upon firing for a net decrease in bore surface wear over time. Nitriding converts the barrel steel's surface without any build-up, retaining all of the benefits of traditional chrome lining without suffering the accuracy degradation commonly encountered due to uneven application of chrome inside the barrel's bore. The end result is a barrel that's capable of producing accuracy on par with a match stainless steel tube, while also exhibiting the longevity and resilience of a chrome lined, mil-spec barrel.

Made In
Was this information helpful?