Product Overview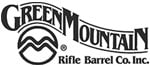 These barrels are made from premium quality Stainless Steel then precision-reamed, button rifled, short chambered, stress relieved and air gauged to + or - .0002". The chambers are cut a nominal .050" short to allow for establishing correct headspace to a given receiver. The proper break-in procedure requires cleaning after each shot for the first five shots. Then cleaning after every five shots for the next 50 shots.

Installation of these barrels is well within the realm of a "bench top" project, and machinery such as a lathe is typically not required, but they are not a drop-in fit. The specialized tools required, such as chamber reamers, can all be hand powered. Jerry Kuhnhausen's book, The Mauser Bolt Actions: M91 Through M98, A Shop Manual (#661-999) is a superbly illustrated how-to reference for this project.

Furnished "in the white" this barrel will require finish chambering by an experienced gunsmith. Fits most Large Ring (1-3/8") Mauser model 98s as well as Centurion, FN, Interarms Mark X, and many others with 1.100" x 12tpi.
Notes:
The Green Mountain Barrels for the Mauser are not stamped.


Made In
Was this information helpful?