Product Overview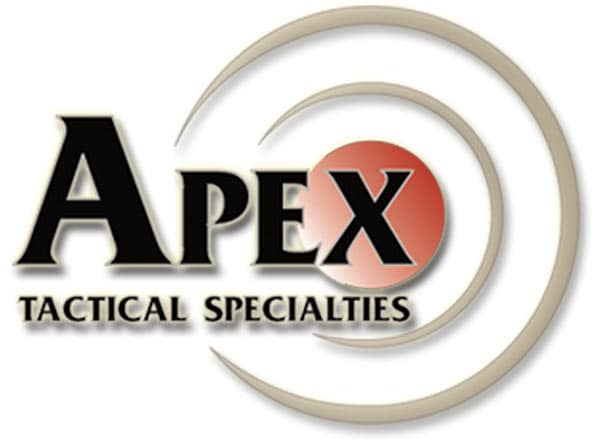 Features
Reduces trigger pre-travel and over-travel by approximately 20%
Smooths trigger face helps the shooter to place their finger on the center line of the trigger
Center mounted pivoting safety maintains factory safety values
The Apex Action Enhancement Trigger directly replaces the factory hinged trigger with a solid body polymer trigger, and a center mounted pivoting safety. The rounded face of the trigger provides a smooth comfortable surface for the shooter's finger while firing. The trigger also reduces pre-travel and over-travel by approximately 20% from the factory trigger. Perfect for use in M&P's already equipped with an Apex Competition Action Enhancement Kit or Duty/Carry Action Enhancement Kit. It can be used in conjunction with any combination of M&P internals presently available from Apex Tactical (excluding the Forward Set Sear & Trigger Kits) as well as any configuration from the S&W factory.
Kit Includes
Polymer Action Enhancement Trigger
Heavy Duty Sear Spring
Slave Pin (assists with installation of trigger return spring)
Note
Works with all Smith & Wesson M&P pistols – 9mm, .357Sig, .40S&W and .45ACP models included. Does NOT function in the M&P Shield or the Apex Forward Set Sear and Trigger Kits.
Made In
Was this information helpful?