Product Overview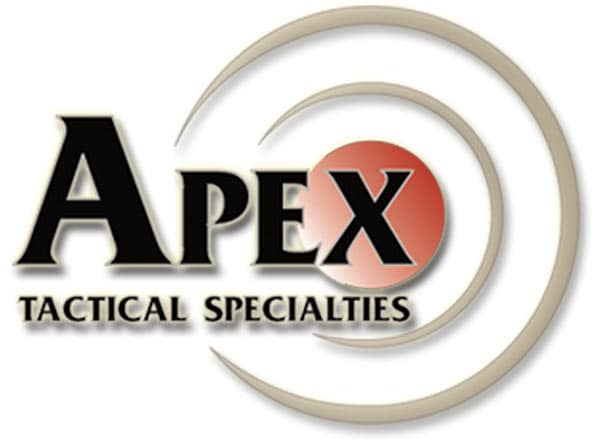 The Apex Tactical Duty/Carry Action Enhancement Kit was designed to provide the M&P pistol owner a smooth, consistent 5 to 5-1/2 lb trigger pull with the advantages of shorter over-travel and a reduced reset.
Kit Includes:
Apex M&P Hard Sear
Apex M&P Ultimate Striker Block Kit
Apex Increased Rate Sear Spring
Apex M&P Trigger Return Spring
Notes:
Does NOT function in the M&P Shield.
This kit REQUIRES the use of the larger 1/8 inch sear spring and plunger set up. If your M&P has a 1/16th inch diameter sear plunger and spring, we strongly advise you upgrade to a new style sear housing block before installing this product. All function and reliability testing was done with a 1/8 inch sear plunger and spring, therefore we cannot guarantee proper function without the appropriate size sear plunger and spring. Modern sear housing blocks can be found on MidwayUSA!
This kit is engineered to be drop-in and should require no further gunsmithing however armorer or gunsmith installation is always recommended.
Made In
Was this information helpful?