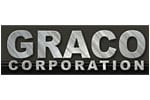 The BreaKO recoil reduction system is designed to reduce recoil acceleration, muzzle bounce, and minimize gun movement during firing. The quality of this unit is evident in the design and workmanship. Mercury is used in the unit because of its natural ability to absorb and dampen shock. Results are less fatigue, better concentration, higher scores, and comfort-able shooting. All steel construction, "mercury" filled, permanently sealed and ready for installation. A 7/8" hole or larger is required for stock mounting.

Notes:

The R8 Recoil Reduction System was developed for thin rifle stocks without a large enough area in the stock to drill a hole to accept the standard recoil reduction units. This system can be installed in the butt stock, or under the barrel on a bolt action rifle. The size of the R8 allows a smaller 9/16" or 5/8" hole to be drilled in a thin rifle stock, or a pocket milled out to fit in the barrel channel. Mounting under the barrel is recommended only for bench rest shooting and hunting guns. The R8 Recoil Reduction System also works well as a stock mounted unit for shotguns with thin stocks.

The R8 unit must be mounted solidly so it will not move when the gun is fired.
Made In {{countryOfOrigin}}