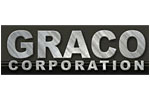 The BreaKO recoil reduction system is designed to reduce recoil acceleration, muzzle bounce, and minimize gun movement during firing. The quality of this unit is evident in the design and workmanship. Mercury is used in the unit because of its natural ability to absorb and dampen shock. Results are less fatigue, better concentration, higher scores, and comfort-able shooting. All steel construction, "mercury" filled, permanently sealed and ready for installation. A 7/8" hole or larger is required for stock mounting.

Technical Information:

The BreaKO M12 Mercury Recoil Reduction System was designed to fit in the draw bolt on most shotguns, or in thinner stocks such as rifles. It's versatility allows it to be used in a variety of firearms in different manners. The M12 comes with a set of smaller diameter end caps to use for alignment with the spring when installing in the magazine tube in a semi-automatic or pump action 12 gauge shotgun. The M12 can also be used as a substitute for the magazine plug when necessary. In 20 gauge shotguns use without the end caps. The added weight to the magazine will smooth out the swing for trap and skeet shooting. This reduction unit must become part of the gun to work properly, and needs to fit tight. If necessary, wrap both ends with plastic tape to make a secure fit so the M12 cannot move when the gun is fired.
Made In {{countryOfOrigin}}