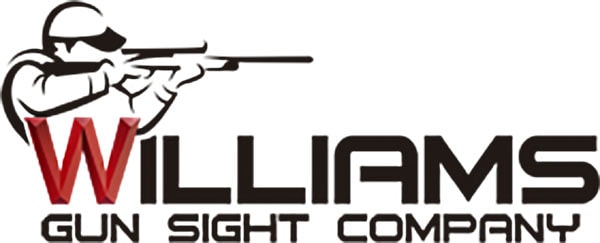 The Williams QC side mount has been a favorite of big game hunters for years. Why a side mount? With a side mount you have the top of the receiver clear of bases. This allows a receiver sight to be in place and usable at the same time. Also, on a bolt action it offers more unobstructed area for loading the magazine, so important with the today's large diameter magnum cases. The special cam-lock thumb wheels allow the scope to be removed and replaced instantly with absolute return to zero. Permits the shooter to have both scope and iron sights always available for instant use. HCO series rings mount the scope over the center of the bore. They may also be rotated 180 degrees to offset the scope to the left of the rifle for the shooter who shoots from the right shoulder but must use the left eye. Split series rings are typically used on top-eject lever actions as they locate the scope directly above the center line of QC side mount base. Special high HCO and Spit rings are .200 taller to accommodate scopes with large diameter objective bells.

Notes:
QC side mounts permit the shooter to have both scope and iron sight available.
Mount is purchased for a particular firearm model, and then QC rings are used to mount the scope directly over the firearm's bore or offset.
If mount is used with regular or split QC rings, scope will be offset from bore and iron sights
If mount is used with HCO (High Central Overbore) rings, scope will be positioned directly over the top of the rifle's iron sights.
This base will very likely require gunsmithing, including drilling and tapping receiver and fitting to firearm's receiver to install. Some applications will require shims placed between the mount and the receiver. Shims are not included.

Mount can be fitted to the following:
Winchester 54, 70, 670, 770
Remington 600, 660, 700, 721, 722, Seven
Mossberg 800, 3000
Weatherby Mk-V, Vanguard
Husqvarna Crown Grade
Interarms Mark X, Howa 1500, 1700
Savage 110, 111
BSA majestic, Monarch, CF-2
US Military 1903, 1903-A3, 1917 Enfield (will require shims to align mount)
Mausers 91, 93, 94, 95, 96, 98 (98 requires shims to align mount)
British SMLE #1, (Round receiver requires mounting plate)
Japanese M38 (6.5), M99 (7.7)
Swiss 1911 (7.5)

Made In