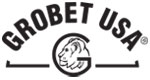 Soldering Flux cleans and prepares metals for soldering and also helps maintain fluidity of liquid solder.

Technical Information

Notes:

Dandix® brand, for use in low temperature brazing and silver soldering ferrous and non-ferrous metals.

Begins to dissolve oxides at 800 degrees F and is fluid-active between 1100 and 1600 degrees F.

Contains no flouride.

Made In {{countryOfOrigin}}