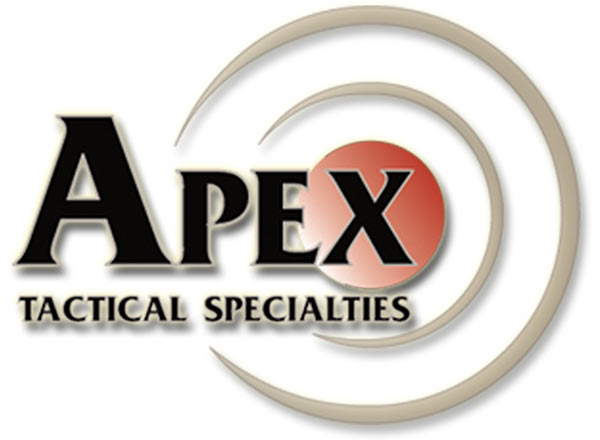 This armorer's tray from Apex Tactical will make an excellent addition to the any gun nut's workbench. Made of strong yet non-marring materials, this tool will benefit the do it yourselfer and the professional as well. Made in the USA!
Key Features
100% designed and manufactured in the U.S.A.
Designed to pair with the Apex Polymer Armorer's Block to raise it for ease of use and prevent damage to the work surface.
Lowered surface at the center captures pins and parts as they are pushed out of the pistol frame.
Ring magnet on the underside keeps steel parts in the tray after being removed from the frame.
Raised surface within the center captures muzzle to prevent damage to work surfaces while removing slide back plates.
Small bumps in the lowered surface capture the included 1/16" Allen wrench(included) and Talon Tactical Tool(not included).
Grasping fingers offer secure storage of the Apex Heavy Duty Armorer's Punch.
High Density Polymer construction produces a life time of durability and service.
Made In {{countryOfOrigin}}