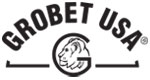 Stay-Brite silver solder is 5 times stronger than standard solder yet melts and flows freely at only 430° F, minimizing the potential for distortion caused by high temperature brazing. It securely joins all metals except aluminum, including stainless steel and cast iron, and can be used with a soldering iron, torch or resistance soldering equipment. Kit includes 1/2 oz. of solder and 1/2 oz. of flux. Solder composition is 96% tin and 4% silver.

Technical Information

Notes:

High strength silver-bearing solder melts and flows at 430 degrees F.

Provides strength without distortion caused by high temperature brazing.

Kit Contents:

1/2 oz solder

1/2 oz flux

Made In {{countryOfOrigin}}