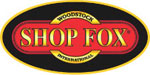 The Shop Fox Diamond Dresser makes trueing grinding wheels a painless operation. The head of the dresser boasts a 0.25 Carat industrial diamond to quickly and easily expose a fresh surface on the grinding wheel, returning it to its original condition. The screwdriver style handle lets the user keep fingers safely away from the wheel while holding the tool against the grinder's tool rest to rejuvenate worn grinding wheels that have lost their balance and fresh, square edge.


Technical Information:


Overall length: 8.5"
Handle length: 3.75"
0.25 Carat industrial diamond
Made In {{countryOfOrigin}}