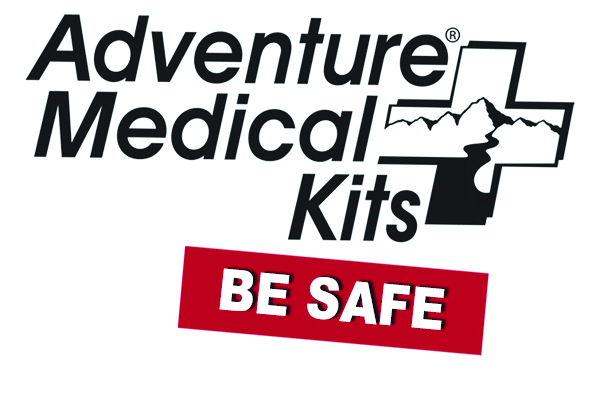 Features:
Administer CPR Safely
Monitor Vitals
Manage Pain and Illnesses
Provide Hospital-Quality Care
Stabilize Fractures and Sprains
Stop Bleeding
The Mountain Medic is a purpose-built portable hospital for professionals who require gear they can depend on in all conditions. The outer bag is a fully-featured lumbar pack with a padded, adjustable waistbelt, tough 600-denier nylon exterior fabric, and ultra-durable #10 zippers. Polyurethane clear-view windows with a -28 C cold-crack rating make it easy to locate kit contents in unforgiving environments, while a range of supplies, including oral and sal airways, scalpel, blood pressure cuff, stethoscope, and CPR mask provide the foundation for professionals remote medical care.
Technical Information:
10 - Bandage, Adhesive, Fabric, 1" x 3"
10 - Bandage, Adhesive, Fabric, Knuckle
4 - Bandage, Conforming Gauze, 3"
16 - Dressing, Sterile, Non-Adherent, 3" x 4"
20 - Dressing, Gauze, Non-Sterile, 4" x 4"
2 - Eye Pad, Sterile
6 - Gloves, Nitrile (Pair), Hand Wipe
1 - Trauma Pad, 5" x 9"
1 - Trauma Pad, 8" x 10"
1 - Aloe Vera Gel with Lidocaine, 2 oz.
2 - Dressing, Burn, WaterJel, 4" x 4"
4 - GlacierGel (Large Oval)
6 - Moleskin, Pre-Cut & Shaped (14 pieces)
1 - CPR Pocket Mask
1 - Temporary Cavity Filling Mixture
1 - Bandage, Elastic with Hook-&-loop fastener, 3"
1 - Bandage, Elastic with Hook-&-loop fastener, 4"
2 - Bandage, Triangular
1 - C-Splint™, 4" x 36"
1 - Airway, Nasal, 7.0 mm
1 - Airway, Nasal, 7.5 mm
1 - Airway, Oral, (Set of 6 sizes)
1 - Blood Pressure Cuff
1 - EMT Shears, 4"
1 - Pencil
3 - Safety Pins
1 - Splinter Picker/Tick Remover Forceps
1 - Stethoscope
1 - Thermometer, Digital
1 - Comp. Guide to Wilderness & Travel Medicine
3 - Patient Assessment Form
10 - Acetaminophen (500 mg), Pkg./2
6 - After Bite Wipe
7 - Antacid, Pkg./2
20 - Antihistamine (Diphenhydramine 25 mg)
10 - Aspirin (325 mg), Pkg./2
5 - Cold Medicine, Medicidin-D, Pkg./2
10 - Diamode (Loperamide HCI 2 mg), Pkg./1
5 - Diotame (Bismuth Subsalicylate), Pkg./2
1 - Eye Wash, 2/3 oz, (20 ml)
1 - Glutose Paste (Glucose 15 g)
12 - Ibuprofen (200 mg), Pkg./2
2 - Oral Rehydration Salts
4 - Plastic Vial, Flip-top, Large
1 - Sunscreen, SPF 40, 1 oz
1 - Zinc Oxide, 1 oz
1 - Emergency Reflective Blanket, 56" x 84"
1 - Mayo Heger Needle Holder, 5"
4 - Scalpel, Sterile, Disposable, #11 Blade
18 - Antiseptic Wipe
3 - Cotton Tip Applicator, Pkg./2
3 - Povidone Iodine, .75 oz.
1 - Scrub Brush, Sterile
1 - Syringe, Irrigation, 20 cc, 18 Gauge Tip
2 - Tape, 1" x 10 Yards
1 - Tincture of Benzoin Topical Adhesive, 2 oz.
8 - Triple Antibiotic Ointment, Single Use
1 - Wound Closure Strips, 1/4" x 4", Pkg./10
Made In {{countryOfOrigin}}