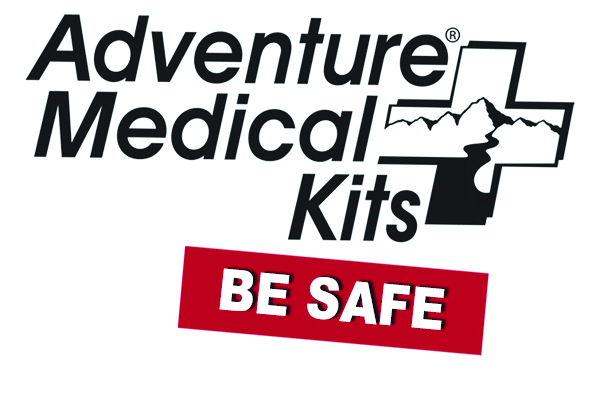 Features:
Clean and Close Wounds
Stop Blisters Before the Start
Stabilize Fractures and Sprains
Provide Hospital-Quality Care
Hunting and fishing demand specially-tailored gear, which is why Adventure Medical Kits has created the Whitetail kit. Designed for recreational hunters and fishermen on trips up to four days long, the Whitetail contains supplies to treat the most common injuries, including penetration wounds from bullets or arrows, fish hook removal, stabilizing sprains, and stopping severe bleeding. Weighing just one pound and compact enough to fit in any pack, the Whitetail is required equipment on your next hunting/fishing adventure.
Technical Information:
6 - Bandage, Adhesive, Fabric, 1" x 3"
4 - Bandage, Adhesive, Fabric, Knuckle
3 - Bandage, Butterfly Closure
1 - Bandage, Conforming Gauze, 3"
2 - Dressing, Gauze, Sterile, 2" x 2", Pkg./2
2 - Dressing, Gauze, Sterile, 4" x 4", Pkg./2
2 - Dressing, Non-Adherent, Sterile, 3" x 4"
1 - Gloves, Nitrile (Pair)
1 - Instructions, Easy Care Bleeding
1 - Trauma Pad, 5" x 9"
1 - Moleskin, Pre-Cut & Shaped (14 pieces)
1 - EMT Shears, 4"
1 - Pencil
3 - Safety Pins
1 - Splinter Picker/Tick Remover Forceps
1 - Comp. Guide to Wilderness & Travel Medicine
1 - Patient Assessment Form
2 - After Bite Wipe
2 - Antihistamine (Diphenhydramine 25 mg)
2 - Ibuprofen (200 mg), Pkg./2
1 - Instructions, Easy Care Medications
2 - Enema Bag, Plastic, Disposable
6 - Antiseptic Wipe
1 - Cotton Tip Applicator, Pkg./2
1 - Dressing, Petrolatum, 3" x 3"
1 - Instructions, Easy Care Wound
1 - Skin Tac Topical Adhesive Wipes
1 - Syringe, Irrigation, 10 cc, 18 Gauge Tip
1 - Tape, 1/2" x 10 Yards
3 - Triple Antibiotic Ointment, Single Use
Made In {{countryOfOrigin}}