Product Overview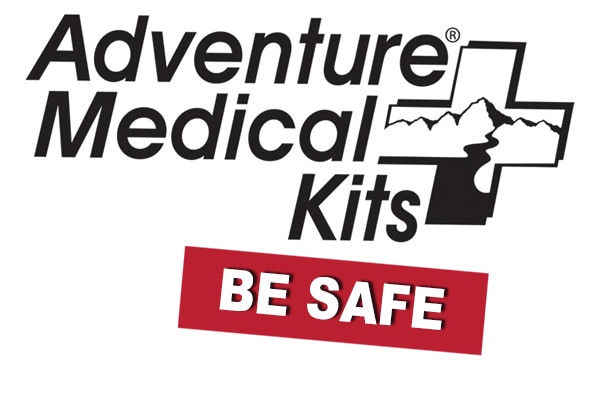 The Adventure Medical Kits SOL Hybrid 3 Survival, First Aid, and Gear Repair Kit has got you covered when things go wrong off the beaten path. The SOL Hybrid 3 provides the basic essentials for first aid, survival gear, and equipment repair. With a fully stocked Hybrid 3 kit you will be in better shape to make it back to civilization with a great story! The first aid portion of the Hybrid 3 features bandaging materials, blister care items, wound management supplies, as well as basic medical instruments and medication.

Wound Management:
After Cuts Antiseptic Wipe x 3
Povidone Iodine .75 oz
Tincture of Benzoin (Topical Adhesive)
Medical Tape .5" x 30'
Single Use Triple Antibiotic Ointment x 2
Instruments:
EMT Shears
Safety Pins x 5
Medication:
After Bite Wipe x 2
Antihistamine x 2
Ibuprofen x 4
Blister Care:
Bandage Materials:
Fabric Adhesive Bandage 1" x 3" x 4
Fabric Adhesive Knuckle Bandage x 2
Butterfly Wound Closure Strip x 4
Conforming Gauze Bandage 2"
Non-Sterile Gauze Dressing 4" x 4" x 2
Sterile Gauze Dressing 2" x 2" x 2
Sterile Gauze Dressing 3" x 3" x 2
Sterile Non-Adherent Dressing 3" x 4" x 2
The Survival Gear portion of the Hybrid 3 features essentials for making fire, providing a bit of shelter, and getting found.

Survival Tools:
Heavy-Duty Aluminum Foil 3 Square Feet x 2
Liquid Filled Button Compass
Fire Lite Fire Striker
Heatsheet Survival Blanket
Mini Rescue Flash Signal Mirror
Mini Rescue Howler Whistle
#18 Braided Nylon Cord, 100 lbs. test, 10 Foot hank x 4
Tinder Quick
LED Headlamp
The Gear Repair portion of the Hybrid 3 provides some small items for repairing broken packs and outerwear when off the grid.

Gear Repair:
4" Cable Ties x 3
8" Cable Ties x 3
Duct Tape 2" x 50"
Made In
Was this information helpful?