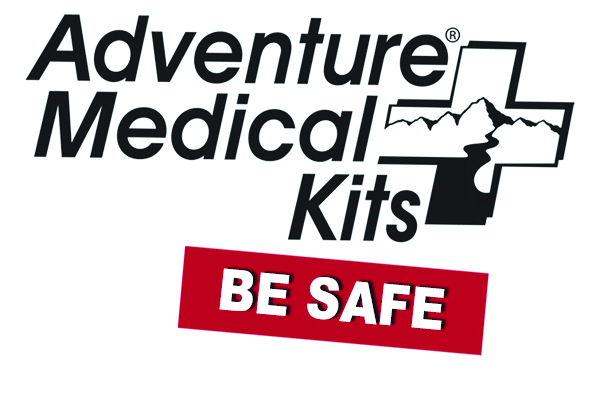 The Adventure Medical Kits Tactical Field Trauma First Aid Kit is designed with all of the essentials required to stop or control bleeding. QuikClot is a chemically inert material in a mesh bag that speeds coagulation of blood, resulting in a stable clot that stops bleeding. Stops bleeding quicker than conventional methods and is safe to leave on wounds until more advanced medical help arrives. Package contains a 3.5 x 3.5 in. (25g) bag of QuikClot.

Technical Information
Weight: 1 lb
Size: 7" x 4.5" x 6"

Includes:
4 Bandage, Adhesive, Fabric, 1" x 3"
3 Bandage, Adhesive, Fabric, Knuckle
2 Bandage, Butterfly Closure
1 Bandage, Elastic, Self Adhering, 2"
2 Dressing, Gauze, Sterile, 2" x 2", Pkg./2
2 Dressing, Gauze, Sterile, 4" x 4", Pkg./2
1 Dressing, Non-Adherent, Sterile, 3" x 4"
2 Gloves, Nitrile (Pair), Hand Wipe
1 QuikClot Sport 25g
2 Trauma Pad, 5" x 9"
11 Moleskin, Pre-Cut & Shaped
3 Safety Pins
1 Splinter Picker/Tick Remover Forceps
1 Comp. Guide to Wilderness & Travel Medicine
1 After Bite Wipe
2 Antihistamine (Diphenhydramine 25 mg)
1 Aspirin (325 mg), Pkg./2
2 Ibuprofen (200 mg), Pkg./2
6 After Cuts & Scrapes Anethestic/Antiseptic Wipe
1 Dressing, Petrolatum, 3" x 3"
1 Tape, 1/2" x 10 Yards
2 Triple Antibiotic Ointment, Single Use
Made In {{countryOfOrigin}}