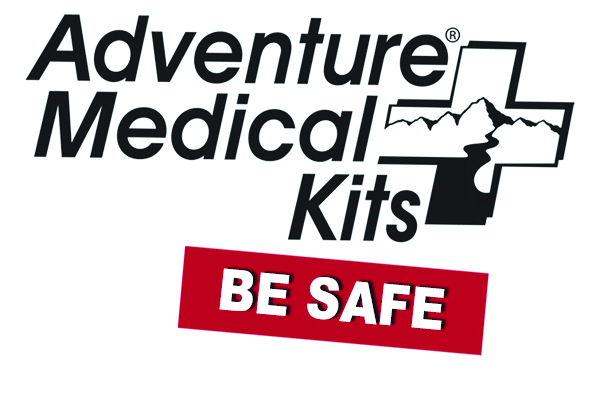 Features
Personal Protection
Clean and Close Wounds
Manage Pain and Illnesses
Stop Blisters Before they Start
The Day Tripper is designed for adventurers who demand professional quality medical supplies even on shorter trips. Perfect on fast-and-light daylong treks or ambitious overnights, this kit has the same premium features including advanced wound cleaning and closing supplies, a wide array of dressings and medications, and Dr. Weiss's Comprehensive Guide to Wilderness and Travel Medicine - as the larger kits in the Mountain Series in a very compact, sub-1 lb. package.
Technical Information
Size: 5.25" x 7.5" x 3"
Weight: 15 oz.
Group Size: 1 - 5 People
Trip Duration: Multiple Days
Kit Contents:
5 - Bandage, Adhesive, Fabric, 1" x 3"
3 - Bandage, Adhesive, Fabric, Knuckle
4 - Bandage, Butterfly Closure
2 - Dressing, Gauze, Sterile, 2" x 2", Pkg./2
2 - Dressing, Gauze, Sterile, 4" x 4", Pkg./2
2 - Dressing, Non-Adherent, Sterlie, 2" x 3"
1 - Gloves, Nitrile (Pair), Hand Wipe
1 - Trauma Pad, 5" x 9"
1 - Moleskin, Pre-Cut & Shaped (14 pieces)
1 - Bandage, Elastic with hook-&-loop fastener, 2"
2 - Safety Pins
1 - Splinter Picker/Tick Remover Forceps
1 - Comp. Guide to Wilderness & Travel Medicine
2 - After Bite Wipe
2 - Antihistamine (Diphenhydramine 25 mg)
2 - Aspirin (325 mg), Pkg./2
2 - Diamode (Loperamide HCI 2 mg), Pkg./1
3 - Ibuprofen (200 mg), Pkg./2
4 - Antiseptic Wipe
2 - Alcohol Swab
1 - Cotton Tip Applicator, Pkg./2
1 - Syringe, Irrigation, 10 cc, 18 Gauge Tip
1 - Tape, 1" x 10 Yards
1 - Skin Tac Adhesive Wipes
3 - Triple Antibiotic Ointment, Single Use
Made In {{countryOfOrigin}}