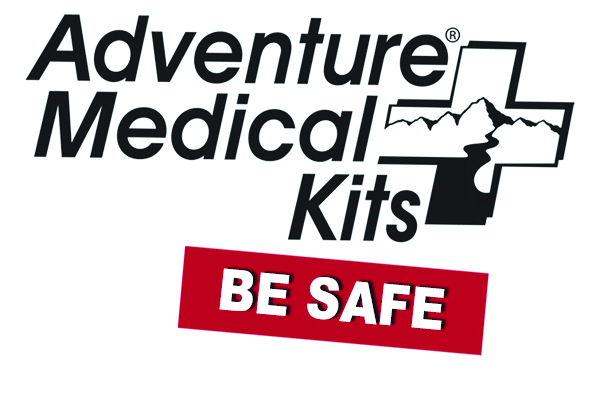 Features:
Administer CPR Safely
Clean and Close Wounds
Manage Pain and Illnesses
Provide Hospital-Quality Care
Stabilize Fractures and Sprains
Stop Bleeding
The Fundamentals kit is the popular choice for backcountry guides, medium-size groups on short outings, or small groups on extended trips. The extensive components selection includes supplies to treat a wide range of injuries, irrigate wounds, stabilize sprains and fractures, and manage illnesses. Featuring Easy Care™ organization, contents are organized by injury along with specific instructions enabling anyone to administer first aid quickly and confidently.
Technical Information:
8 - Bandage, Adhesive, Fabric, 1" x 3"
5 - Bandage, Adhesive, Fabric, Knuckle
2 - Bandage, Conforming Gauze, 3"
1 - Bandage, Stockinette Tubular, 1" x 4"
2 - Dressing, Gauze, Sterile, 2" x 2", Pkg./2
3 - Dressing, Gauze, Sterile, 4" x 4", Pkg./2
3 - Dressing, Non-Adherent, Sterile, 3" x 4"
2 - Gloves, Nitrile (Pair), Hand Wipe
1 - Instructions, Easy Care Bleeding
1 - Trauma Pad, 5" x 9"
1 - Trauma Pad, 8" x 10"
1 - Aloe Vera Gel with Lidocaine, 1 oz
2 - GlacierGel (Small Rectangular)
1 - Moleskin, Pre-Cut & Shaped (14 pieces)
1 - CPR Face Shield
1 - Duct Tape, 2" x 5 Yards
1 - Bandage, Elastic with Hook-&-loop fastener, 3"
1 - Bandage, Triangular
1 - Instructions, Easy Care Fracture & Sprain
1 - C-Splint™, 4" x 36"
1 - EMT Shears, 4"
1 - Pencil
3 - Safety Pins
1 - Splinter Picker/Tick Remover Forceps
1 - Thermometer, Digital
1 - Comp. Guide to Wilderness & Travel Medicine
1 - Patient Assessment Form
4 - Acetaminophen (500 mg), Pkg./2
4 - Antihistamine (Diphenhydramine 25 mg)
1 - Aspirin (325 mg), Pkg./2
4 - Ibuprofen (200 mg), Pkg./2
1 - Instructions, Easy Care Medications
2 - Plastic Vial, Flip-top, Large
6 - Antiseptic Wipe
2 - Cotton Tip Applicator, Pkg./2
1 - Instructions, Easy Care Wound
1 - Povidone Iodine, 3/4 oz
1 - Syringe, Irrigation, 20 cc, 18 Gauge Tip
1 - Tape, 1" x 10 Yards
2 - Skin Tac Adhesive, Wipes
3 - Triple Antibiotic Ointment, Single Use
1 - Wound Closure Strips, 1/4" x 4", Pkg./10
Made In {{countryOfOrigin}}