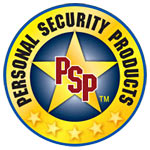 Features
Cleans with clean, damp cloth
Unlimited shelf life before filter acvitation
After filter activation, recommend replacement after 8 months
Global Emergency Gear filters are silver impregnated and will not permit bacteria growth through mitosis. They provide a hostile environment for all microbiological organisms and will not support their growth. Ceramic elements may be cleaned 100 or more times with a soft brush or damp cloth. Before activation on this filter, the shelf life is unlimited. Once the filter has been activated, it is recommended that you replace the filter after 12 months. This water filter will accept water from a variety of water sources such as lakes, rainwater, wells, tap, rivers and/or streams. This system is a portable way to bring water to pure, clean water to multiple people in a convenient, self-contained and affordable way. With this water filter kit, you can utilize a pair of five gallon buckets (not included) to filter unclean water and make it safe for consumption. You can use this filter anywhere you go. This filter system removes 99.99% of bacteria.
Technical Information
Bacteria Removal: 99.99%
Filtration Efficiency: 0.2 microns
Dimensions: 4" x 4"
Included
Water filter
Filter sock
Spigot kit
Rubber band
Made In {{countryOfOrigin}}