Product Overview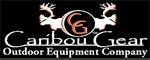 Caribou Gear Game Bags are some of the finest meat carrying bags available. These are constructed from a synthetic material that is extremely lightweight and compact making these perfect for back country hunting. The synthetic blend is stain resistant and washable allowing you to get multiple use out of your bags. They feature a pull string top for easy closure and a locking loop which allows you to easily hang even the heaviest of meat. They also allow for optimal air circulation, preserving your hard earned meat. Keep your hard earned meat clean and protected with these high quality synthetic game bags. This Camp Meat bag is ideal for containing small peices of meat or desired cuts for dinner back at camp. It is also great for organizing the inside of your pack or for use as a pillow at camp.

Dimensions: 20" x 12"
Made In
Was this information helpful?