Product Overview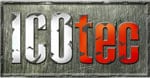 Features
Plays up to 2 sounds simultaneously
120 db, 15 watt speaker
300 yard remote control range
12 high quality sounds
The ICOtec GC300 electronic predator call will help you call in hungry predators from long distance. Featuring 12 high-quality Wildlife Technologies predator calls, The GC300 features a remote range of 300 yards, keeping your movements out of the line of site of predators. The GC300 also has capability to play up to 2 sounds simultaneously. The 120 db, 15 watt speaker provides loud, clean and crisp Wildlife Technologies sounds, while the main unit also has a bracket to hold your remote control, helping keep you from losing it walking in or out. The GC300 unit takes 4 AA batteries (not included), while the remote operates off of a 23A alkaline battery (included).
Package Includes:
Coyote Female
Coyote Howl
Coyote Male
Crow Baby Distress
Raccoon Baby Distress
Woodpecker Baby Distress
Bobcat Adult
Cottontail Distress
Coyote Pup Distress
Fawn Distress
Gray Fox Distress
Jackrabbit Distress
Made In
Was this information helpful?