Product Overview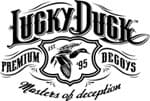 Features
Built-in predator caller
Variable speed control
300 yard remote range
125 db speaker
The Screamin' Joker predator decoy from Edge by Expedite is perfect for bringing wary predators those last few yards. The built-in predator caller literally "screams" at predators and entices them directly to your gun barrel. Featuring a 125 db speaker, this caller produces 15 custom Verminator calls in a crisp and clear manner. The motion decoy function features variable speed control, to allow you to play to the emotions and drive of even the most suspicious predator. The remote control allows you to keep the decoy to your side, keeping predator eyes on it and not on you The Screamin' Joker features three "favorite" buttons, for fast access to your proven killer calls. This decoy can be mounted to a tripod for hunting on frozen ground or when you need to extra height to grab predators' attention. The Screamin' Joker caller runs on 4 AA batteries, while the remote control runs on 4 AAA batteries (neither included).

Included Calls:
Alienator Ki Yi
Crow gathering
Here Kitty Kitty Hunt
Lip Squeak
Nimrod
Rabbit in distress
Rabid Viper
Screamin' Tweety
Squirrel distress
Stryer
Syco Bird
Syco Cat
Tormented Syco
Viper Bleeds
Wicked Alienator
Made In
Was this information helpful?