Product Overview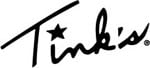 Power Scrape:
A great size for fanny pack
Use on natural or mock scrapes
Conditions bucks to revisit scrapes
Formulated to smell like an invader buck
4 oz
Scrape Bomb:
Lasts 4-5 days efficiently dripping the right amount
Set multiple mock scrapes economically
Drips during the day. Not at night
Tink's Power Scrape with 2 Scrape Bombs is a powerful synthetic buck lure designed for the entire season. Power Scrape can be used on natural or mock scrapes to condition deer to frequently return to your stand location. This revolutionary formula is designed to capitalize on a buck's curiosity in the early season and their drive for territorial dominance during the breeding season
Scrape Bomb works with the changes in temperature and barometric pressure causing it to drip only during the daylight hours.
Note: Make sure the dripper cap is on tight

Made In
Was this information helpful?