Product Overview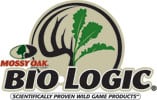 This special blend of peas, soybeans and LabLab provides nutritious forage in spring and summer and since all the ingredients are all legumes, it can be sprayed with a grass specific herbicide to control weeds. BioMass All Legume is easy to plant and grow and is recommended for food plots of at least an acre or more.

Seed Content: Peas, Soybeans, LabLab
Canadian Planting Zone: N/A
North Planting Zone: Spring
Transitional Planting Zone: Spring
South Planting Zone: Spring
Seeding Rate: 25 lbs/ acre
Planting Depth: 1/2 inch
Fertilizer Recommendations: 0-20-20 fertilizer @ 350 lbs/acre
Made In
Was this information helpful?